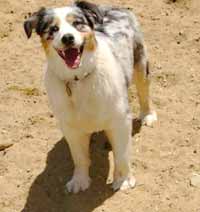 Dogs have different temperaments and personalities -- just like we do. While some do very well in a group environment, others prefer the safety and security of home.
The dogs who do well in an active play group style of day care are typically somewhat socialize and easily adapt in a pack setting. They've attended some form of training and enjoy the group play atmosphere. They usually enjoy meeting other dogs while taking walks with you and aren't overly aggressive. And thrive on the stimulation of an active play group.
Not all dogs do well in large group situations. Some feel more secure in their own home, prefer a small group of dogs, or do better in a one on one relationship with a dog walker/sitter. Others do better in a more controlled environment such as a kennel.
There are day care programs for every need.
In home pet sitters* who offer flexible schedules, dog walks and short play time.
On-call dog walkers* who provide on demand services that include exercise, play and feeding.
Kennels where the environment is very controlled and the dog is confined for most of the stay.
Indoor day care: a somewhat controlled environment with outdoor group leash walks.
Indoor/outdoor day care that offers the most freedom.
*Many facilities implement rigid schedules with specified drop-off and pick-up times. If you have a hectic or sporadic lifestyle, the home pet sitter or on-call service could be a better approach to accommodate the needs of your dog and your schedule.